We are pleased to announce that Dr. Smoller received NJ's Top Doc for the 3rd year in a row. She is the only Developmental Behavioral Pediatrician named Top Doc by NJ Monthly Magazine!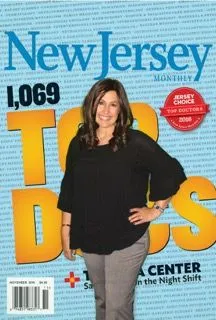 On Saturday February 20th Dr. Smoller will be participating in a panel discussion on 'Identifying Autism in Your Child' at the Rowland Community Center in Cheltenham Village, PA.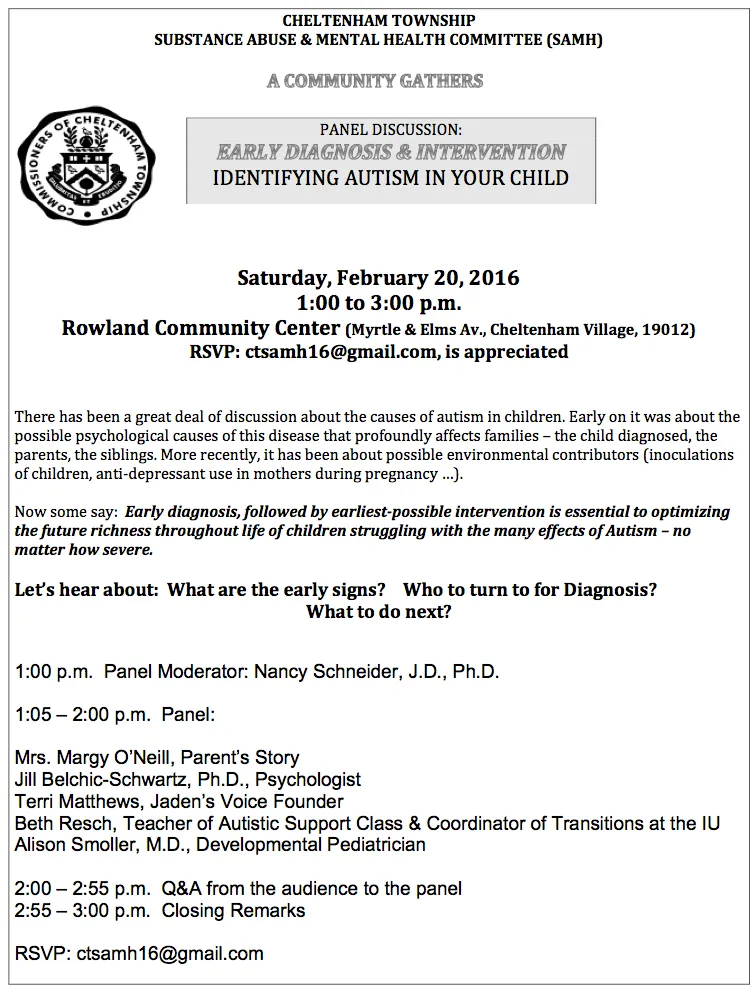 We are pleased to announce that Dr. Smoller is now on medical staff at Monmouth Medical Center in Long Branch, NJ an affiliate of Barnabas Health!
Congratulations to Dr. Smoller for being named Top Doc two years in a row by New Jersey Monthly!
SAVE THE DATE! Experience culinary tasting stations prepared by some of New Jersey and New York area's most renowned chefs!
Enjoy a fun-filled day with the family! There will be a FREE carnival and resource fair at POAC's "Walk For A Difference". Come visit our booth to meet Dr. Smoller and receive fun give-aways.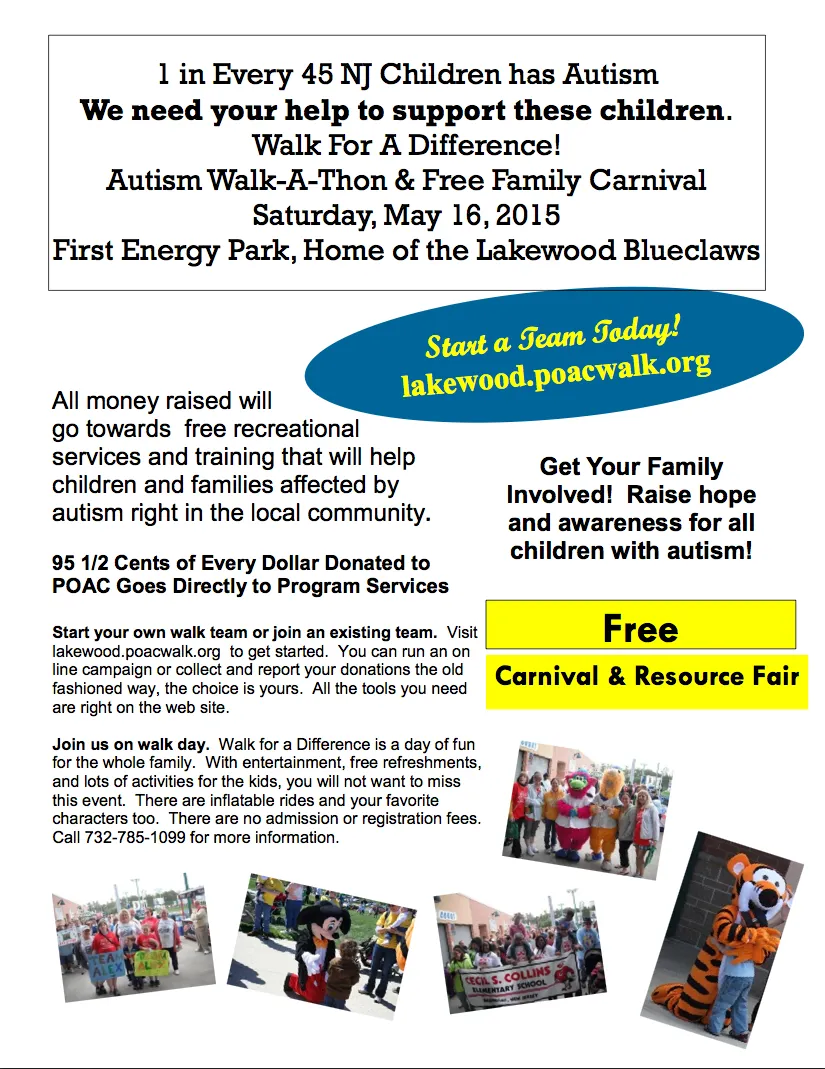 Developmental Pediatrics of Central Jersey will be participating in a fundraiser organized by Ashrams for Autism on April 26th from 1:00 pm to 2:30pm. Dr. Smoller will be providing a Question and Answer session for participants. Ashrams for Autism is a nonprofit organization whose mission is to bring yoga into the lives of individuals on the Autism Spectrum Disorder providing a more whole, spiritual, and peaceful life by implementing relaxation and self-regulatory techniques. Come out to support a great cause and enjoy some yoga !!!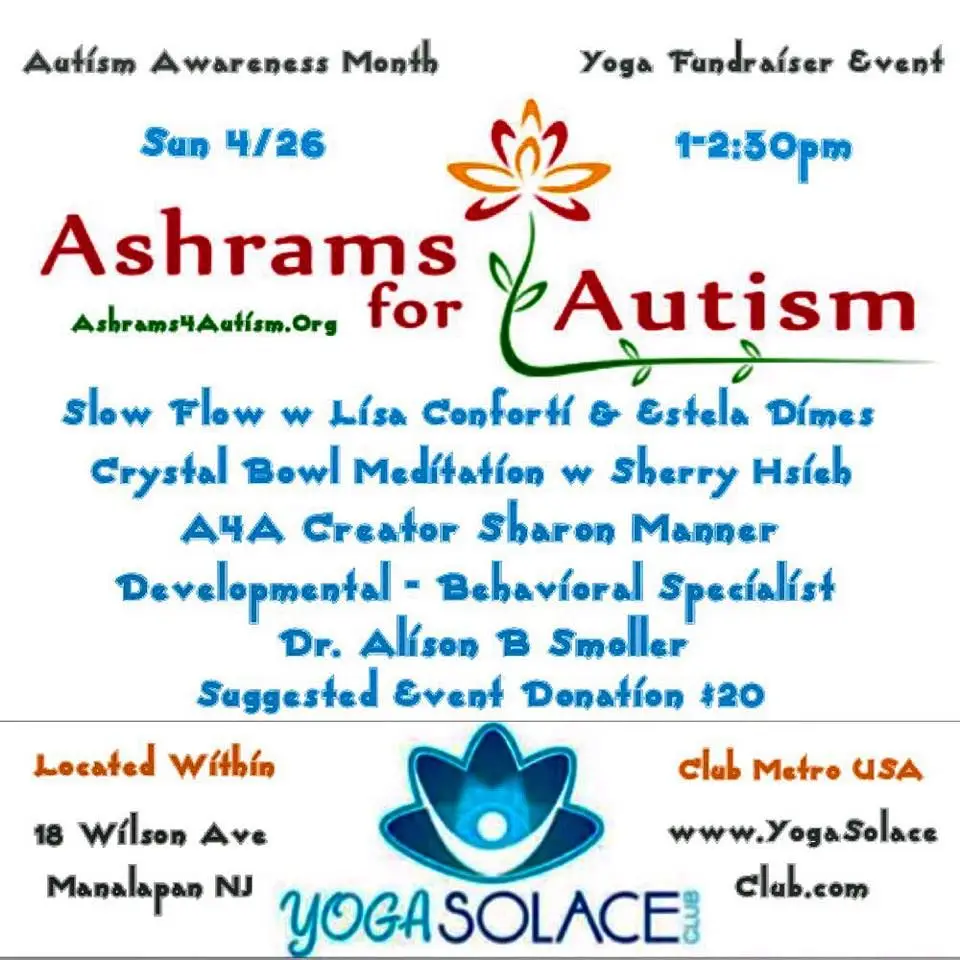 We are excited to announce the opening of our brand new facility located at 1806 Highway 35 South, Suite #107, Oakhurst, NJ 07755 just 1/4 mile south of our previous location. The new space features an observation room so our parents, therapists, and other team members can participate in the evaluation.